Book Publishing made Affordable for You
Turn your Vision into Paperback and sell it to the World
Book Publishing made Affordable for You
Turn your Vision into Paperback and sell it to the World
Publish your Book with NO EFFORTS even if you have ZERO knowledge of publishing
✅Are you a New Author❓
✅Want to Print and Sell Paperback Worldwide❓
✅Searching a low-cost and high value publication package❓
✅Want an effortless and convenient publishing❓
✅Want to earn continuous and more money❓
If you have answered YES to any question, Booksloveme Publishers can help you become a successful author and earn more money.
Key Benefits of Publishing with Us
☑ Transparent Royalty: 100% royalty for paperback and eBook.
☑ Free ISBN for worldwide selling.
☑ Real time updates of your book.
☑ Effortless and Timely Publishing

☑ 100% control of your book
☑ India's most Affordable Publishing Package

☑ Pay in EMI or from Royalty money
India's Most Affordable Publishing Packages
Plan Zero
₹5000
Per book
Free ISBN, 100% Author Rights, Standard Publishing, 1 Free Author Copy, Paperback Only
Plan A
₹10000
Per book
Complete Plan Zero, Standard Interior Design and Marketing, 5 Author Copies, eBook also
Plan B
₹17000
Per book
Everything from Plan A, Professional Interior Design and Marketing, 8 Free Author Copies
Plan C
₹29000
Per book
Everything from Plan B, Premium Interior Design and Marketing, 15 Free Author Copies
All our publication packages comes with an irresistible offer for

NEW AUTHORS

only
Worth 10,000 INR
You deserve to be a Best-Seller Author
Let's discuss your Book!
Call Now for Instant Discussion
Hurry Up! This Offer ends in....
Payout
We will release payout for each book before 10th of each month
Book Promotions
We will help you in Branding and Marketing for recognition and book sales
Complete Control
Get complete control of your book rights and publishing process
Publishing Support
All our packages comes with Post Publishing Lifetime Support
Our Distribution Partners

Testimonials
Why authors choose us over other publishers.
Every author wants to publish their book so good that every time they see it physically wants to admire themselves of being a best and published author. And I am a proud and published author only because of Booksloveme Publishers. Keep up the good work.  
I saw a book publication ad of putting less efforts and earning maximum royalty of Booksloveme Publishers on Facebook and I opted it right away. After 23 days of giving details, here is my book and I as a published author. I must say, the hospitality is just amazing. 
After completing manuscript, I tried traditional publisher but no one responded. Then I shifted to self-publishing and found Booksloveme Publishers as the most reliable one. The team is very cooperative as they resolved all my issues and helped and guided me throughout the journey. 
Being a first time author, I had a lots of queries and issues about self-publication. I wanted to resolve all these before finalizing a publisher. The team of Booksloveme Publishers is very professional. Whatever they commit, they complete it irrespective of the odds. I would say, "a huge Thank-You" for publishing my dream.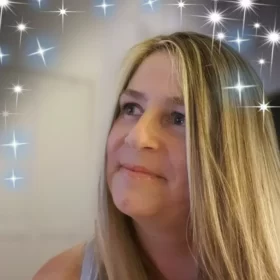 The quality work of Booksloveme Publishers is impressive. Not only publication but when it comes to marketing and author branding, they are doing commendable work for the sake of authors on such a low cost prices that every author can afford without a problem. 
The team of Booksloveme Publishers claims that they are made to help new authors and yes, it is true. Being a new author, they helped me a lot in whole book publication journey. Team is very good and put 100% effort for each book. 
Booksloveme Publishers is a publishing company with an aim to make publishing affordable and effortless for new as well as published author.
frequently asked questions
Unable to find the exact answer? Write us a mail to Publish@booksloveme.com