Indian Hindi story writers have their unique element of using effective language that makes readers cherish not only their work but also become the talk of the town. Hindi stories for reading are widely recognized all over the world and have made a significant impact on the lives of thousands of readers.
Indian diversity, culture, ethnicity, and spirituality have produced some of the best Hindi authors that ever walked the earth. This blog mentions the top 30 authors who graced Indian literature with some of the best works produced over the years. This is a comprehensive blog that contains names of top Hindi writers, which are praised and loved by the world.
List of Famous Indian Hindi Story Writers
1. Jai Shankar Prasad (30 January 1889- 15 November 1937)
One of the best Hindi authors who made a significant impact on Hindi Literature and was also a prominent individual in Hindi theatre. He is counted among the most memorable authors for being one of the four robust pillars in terms of Romanticism.
His famous dramas, including Dhruvaswamini, Chandragupta, and Skandagupta, were highly praised. Prasad's works were also written in a specific Khadi dialect that was qualified for being the best Hindi stories for reading back in the day. His readers never grew tired of his writing style and only wanted more of his work to enter the public domain.
Prasad's noteworthy work includes:
Aansoo
Titli
Kankal
Kamayani
Lahar
2. Suryakant Tripathi (21 February 1896- 15 October 1961)
A remarkable Indian essayist, novelist, poet, and the epitome of Hindi story writers today, Suryakant Tripathi was one of a kind. He also used to draw sketches, and the collection of his work is regarded as some of the best Hindi books even today.
A short documentary film was also produced by the Films Division of India, and it was titled "Suryakant Tripathi Nirala." This documentary explored Suryakant's work profoundly and gave a clear glimpse into his lifestyle as a writer.
Below mentioned is a list of remarkable work that made him worth mentioning in the list of Hindi famous writers that are still alive through their work:
Chaturi Chamar
Kulli Bhat
Bilesur Bakariha
Prabhavati
Nirupma
3. Sumitranandan Pant (20 May 1900- 28 December 1977)
The element of romanticism that was prevalent in the majority of his poems made Sumitranandan Pant one of the versatile Indian Hindi story writers of his time. He was highly inspired by nature, and his best works turned into the most read Hindi storybook over the years. Pant took inspiration from people, the surrounding environment and nature. He also explored the idea of an inherent beauty that resides in a human being.
He carries a rich accolade with him, which includes the Sahitya Academy Award for his incredible book "Kala Aur Boodha Chand." Pant was a famous writer who was also honoured with Padma Bhushan. His Chhayavaadi poems have become timeless, and his name will always be brought up whenever the talk of great Hindi writers ensues. His great work includes:
Terepath
Gramya
Kala aut Boodha Chand
Pallav
Chidambara
4. Munshi Premchand (31 July 1880 – 8 October 1936)
Whenever it comes to writers leaving their timeless legacy behind, Munshi Premchand will always find a place on that list. Indian Literature achieved substantial milestones with the highly acclaimed works of Premchand. He was one of the few writers that highlighted the accurate picture of the oppression and discrimination that women and lower-class Indians were subjected to.
The element of realism in his work is pervasive, and the miserable poverty that people lived in was the mainstay of his writings. His name is forever chronicled in the list of memorable writers who worked on the rationalistic aspect of society.
These are some of the most cherished works of Munshi Premchand:
Godaan
Nirmala
Gaban
Rangbhoomi
Kaphan
5. Amrita Pritam (31 August 1919- 31 October 2005)
Known for her ability to express subtle thoughts quite effortlessly through novels and essays, Amrita Pritam became a household name in the late 20th century. Her widely famous novels and stories like "Kagaj te Canvas" were read across and beyond the India-Pakistan borders.
Hindi storybooks are remembered long after their lifespan ends, and such is the case with Amrita. Her extensive career lasted for almost six decades that involved over a hundred books on fiction, poetry, essays, biographies, etc. Her work enabled her to be regarded as the best Hindi story writer.
Hindi literature will undeniably include some of the noticeable works that came from Amrita's pen. These are:
The Skeleton and That Man
Rasidi Ticket
Yaatri
In the Times of Love and Longing
Main Tumhe Fir Milungi
6. Mahadevi Varma (26 March 1907- 11 September 1987)
The prestigious Jnanpith Awardee, Mahadevi Verma, was famous for the engaging writing style that made her an essential writer in the Chhayawadi era. Also regarded as the modern Meera, Mahadevi wrote essays and poems addressing the prevalent issues in society. Her name was mentioned among the remarkable Hindi story writers after her novel "Deepskhikha" was published.
Mahadevi is also remembered for developing soft vocabulary, which was used in Khadi Boli as an important part of Hindi poetry. Her unique style of writing is the reason that she gained considerable recognition in the public domain.
Mahadevi was also a creative translator, painter, musician, and teacher. Mahadevi's famous Hindi book story is applauded by many, and some of her work is mentioned below:
Nirja
Gillu
Path ke Sathi
yama
Smriti ki Rekhaye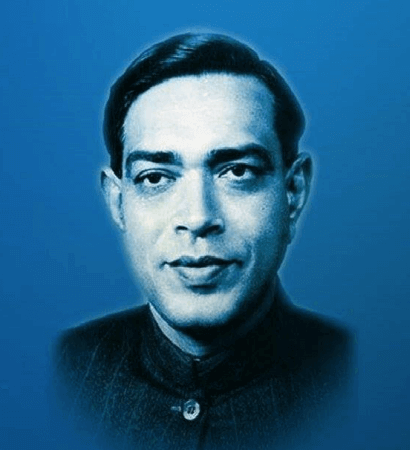 7. Ramdhari Singh Dinkar (23 September 1908- 24 April 1974)
Awarded by the government in 1959 with the prestigious Padma Bhushan Award, Ramdhari was a famous Hindi essayist, poet, and novelist. His nationalist poetry that was published in the pre-independence era earned him significant recognition. Furthermore, the patriotic compositions helped him to be regarded as the Rashtrakavi. Ramdhari's writings catered to the patriotic sentiments of the people.
Writers have always drawn inspiration from fellow writers, and Ramdhari's inspiration stemmed from the writings of Muhammad Iqbal and Rabindranath Tagore. His profound work is full of political and patriotic sentiments, and some of his works have been mentioned below:
Rashmirathi
urvashi
Sapno ka Dhuan
Neem ke Patte
Meri Yatrayen
8. Dharamvir Bharati (25 December 1926- 4 September 1997)
Dharamvir Bharati was a reputable poet play writer and worked as the chief editor of Dharmayug. He was honored with the Padma Shree in 1972 for his contribution to Hindi Literature. Furthermore, he graced the list of all-time favorite writers through his classic novel "Gunahon Ka Devta."
Dharamvir's "Suraj ka Satwan Ghoda" was the epitome of the story-telling later adapted into a National Award-Winning movie. He appreciated the work of fellow writers, and some of his works are highlighted below:
Gunahon Ka Devta
Thanda Loha
Sapana Abhi Bhi
Saat Geet Varsh
Sans Ki Kalam Se
9. Harivansh Rai Bachchan (27 November 1907- 18 January 2003)
Being considered the face of Hindi Literature and having been honored with Padma Bhushan in 1976, Harivansh Rai Bachchan left many reasons for people to remember him by. He was the writer of the famous literary movement frontrunner "Nayi Kavita" and a regular poet of Hindi Kavi Sammelan.
There have been thousands of Hindi story writers, but very few managed to defy the time to become timeless. Harivansh is one of them who authored splendid books like "Madhushala," "Neeli Chidiya," etc.
Some of Harivansh's works that helped him gain recognition among Hindi famous writers are:
Madhushala
Nisha Nimantran
Neeli Chidiya
Kya Bhooloon kya yaad karoon
Janamdin ki Bhent
10. Amar Goswami (28 November 1945- 26 June 2012)
One of the prominent Hindi authors and the curator of interesting satires, Amar Goswami, was the recipient of Bal & Kishore Sahitya Samman. His profuse collection of poems, short stories, novels, and essays paved the way for him to become a famous writer.
His stories were aired on the leading radio platforms like "All India Radio." Matter of fact, Amar's writing was too good to be left only on the pages of his book. Instead, they were given a form of short films. His famous work includes:
Is Daur Mein Hamsafar
Guhara
Parava
Dulhin
Kal ka Bharosa
11. Jainendra Kumar (2 January 1905- 24 December 1988)
The Sahitya Akademi Awardee, Jainendra Kumar, is easily the most influential writer who was also honored with the highest civilian award. His novel "Muktibodha" gained significant recognition from the readers, and it was an instant success.
He was also awarded Padma Bhushan for his impeccable contribution to Hindi Literature. Jainendra's Hindi book story is a gem to experience, and some of his remarkable works have been highlighted below:
Muktibodha
Sunita
Sukhda
Parakh
Tyagpatra
12. Agyeya (7 March 1911- 4 April 1987)
Agyeya was a famous pseudonym that Sachchidananda Hirananda Vatsyayan used as his identity in the writers' community. He was widely renowned for his autobiographical novel that was published under the name "Shekhar: Ek Jivani." It included three drafts that Agyeya worked on, and the collection of his short stories was published in "Hans."
It has happened quite a few times that some of the works of writers never get published. Agyeya was not left untouched by this dilemma, and the third volume of "Shekhar: Ek Jivani" did not get published. Only the first and second volumes made it to the public domain. Nonetheless, some of the memorable works of Agyeya include:
Shekhar: Ek Jeevani
Nadi Ke Dweep
Kitni Navon Men Kitni Bar
Apne Apne Ajnabi
Teesra Saptak
13. Maithili Sharan Gupt (3 August 1886- 12 December 1964)
The Padma Bhushan Awardee and a prominent modern Hindi poet, Maithili Sharan Gupt, favoured the Khari Boli dialect. It was a time when Braj Bhasha dialect was being heavily favoured by writers across the country. The works of famous authors were centred around the struggles of Indian independence, and Maithili's work highlighted that exclusively.
He was also regarded as the "Rashtra Kavi" by some prominent freedom fighters, including Gandhi. Below mentioned are some of the noteworthy works of Maithili:
Bharat Bharati
Jayadrath Vadh
Urmila
Panchvati
Yasodhara
14. Krishna Sobti (18 February 1925- 25 January 2019)
Hindi literature is a centre of attraction that keeps the essence alive for decades. Krishna Sobti did just that and was awarded Sahitya Akademi Award for her praiseworthy work in "Zindaginama." People seek out Hindi writers' names and photos that they love the most, and Krishna Sobti's timeless work is worthy of mention on that list.
Her novel "Mitro Marajani" attracted mixed reviews from the readers. Sobti was also awarded the Katha Chudamani Award for her contribution to Hindi Literature. Her novel "Samay Sargam" is yet another novel that helped her gain recognition in the public domain.
Her work includes:
Zindaginama
Mitro Marajani
A Gujarat Here, a Gujarat There
Surajmukhi Andhere Ke
The Music of SOLITUDE
15. Nirmal Verma (3 April 1929- 25 October 2005)
Regarded as one of the pioneers of the Literary movement known as "Nai Kahani," Nirmal Verma propelled Hindi Literature to a new height. His widely famous "Parinde" brought him into the spotlight, and he went on to create masterstrokes for years after that.
Writer of five novels and a decent number of essays and short stories, Nirmal's career spanned over five decades. His collection of 9 non-fiction books reflects the essence of the Hindi language that people are usually inclined towards. Nirmal has been awarded Jnanpith Award, Padma Bhushan, Sahitya Akademi Award, among other prestigious honours. His famous works include:
Parinde
Kavve Aur Kala Pani
Antima Aranya
Ek Chithda Sukh
Raat ka Reporter
16. Mohan Rakesh (8 January 1925- 3 January 1972)
Honoured with Sangeet Natak Akademi Award for his immense contribution to Hindi Literature, Mohan Rakesh walked in the shoes of the prominent Indian Hindi story writers in his prime days. His "Ashadh Ka Ek Din" won several Hindi Literature competitions and propelled his writing career. He was known for his novels, short stories, drama, and travelogues.
Mohan resigned from his full-time job to pursue an illustrious career in writing and also served as an editor to "Sarika," which was one of the leading Hindi Literary Journals back in the day. He is counted among the most memorable authors today, and his illustrious works include:
Ashadh Ka Ek Din
Aashe Ashure
Laharom ke Rajahamsa
Na Aane Wala Kal
Andhere Band Kamre
17. Kamleshwar (6 January 1932- 27 January 2007)
Working as a screenwriter in the television industry, Kamleshwar wrote some of the remarkable stories that exist today. Some of the most highlighting work that he did includes "Aandhi," "Mausam," "Rang Birangi," etc. Being honoured with the Sahitya Akademi Award, Kamleshwar's highly acclaimed novel "Kitne Pakistan" earned him Padma Bhushan Award.
He was an active member of the "Nayi Kahani Movement" that was prevalent in the 1950s, and he also made several successful short films like "Jamuna Bazar," "Aakash Ganga," "Chandrakanta," etc.
Some of the prominent books that came from Kamleshwar's pen include:
Kitne Pakistan
Ek Sadak Sattavan Galiyan
Wahi Baat
Samudra Mein Khoya Hua Aadmi
Antim Safar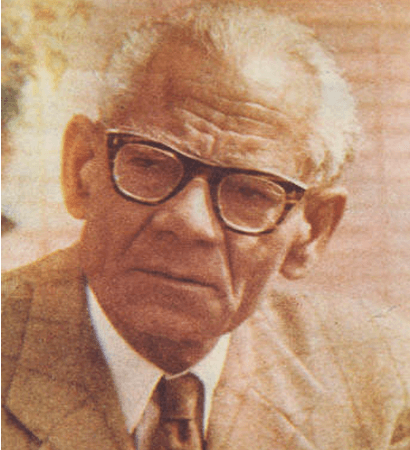 18. Yashpal (3 December 1903- 26 December 1976)
Hindi story writers contain a plethora of names that breathed a new life into Hindi Literature altogether. Yashpal was a trailblazer writer who used to be considered the Premchand for the poor man.
His extensive work is a massive collection of novels, short stories, essays, and he was a very active political commentator also. Furthermore, he curated two travel Hindi books along with an extensive autobiography.
Yashpal's novel "Meri Teri Uski Baat" was awarded the Sahitya Akademi Award in 1976, along with the prestigious Padma Bhushan later that year.
Some of the most cherished works authored by Yashpal include:
Jhutha Sach
Divya
Dada Comrade
Desh Ka Bhavishya
Meri Teri Uski Baat
19. Nagarjun (30 June 1911- 5 November 1998)
Nagarjun is undoubtedly a renowned name in Hindi Literature, and his splendid form of writing includes some of the most cherished Hindi books today. He had written a series of novels, a collection of Hindi stories, travelogues, literary biographies, etc. The community of esteemed writers acknowledged his work to a great extent and his book "Patarheen Nagna Gachh" made significant headlines.
His indelible contribution to Hindi literature was honoured with the "Bharat Bharati Award" in 1983. The praiseworthy works that gave us all a compelling reason to remember him are:
Ratinath ki Chachi
Balchanama
Varun Ke Bete
Patarheen Nagna Gachh
Ugratara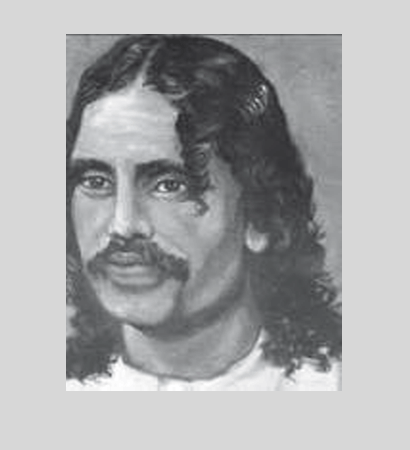 20. Bharatendu Harishchandra (9 September 1850- 6 January 1885)
A famous writer, Indian poet, and playwright, Bharatendu Harishchandra is remembered as one of the significant and influential Indian Hindi story writers in modern literature. He highlighted the agony of the oppressed ones in society quite precisely. His writings had a profound mention of the social issues like poverty, exploitation, discrimination, caste system, etc.
He made extensive use of public media outlets to highlight the issues that were usually ignored by the authorities in place. Now, his name is being used as the most prestigious award in Hindi Literature called "Bharatendu Harishchandra Awards." It was initiated back in 1983 and continues to date. Some of his best works include:
Durlabh-Bandhu
Teen Prahsan
Bharatendu racana sancayana
Andher Nagri
Bhartendu sanchayan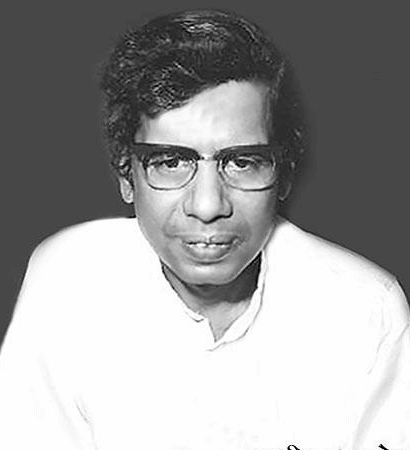 21. Phanishwar Nath Renu (4 March 1921- 11 April 1977)
Taking modern Hindi literature to new heights and having been awarded Padma Shri in the year 1970, Phanishwar's "Maila Anchal" was a massive success. His novel came second to "Godaan," authored by Premchand. He was an active supporter of "Aanchalik Upanyas" and promoted the sentiments of rural India. Bringing the regional voices to a bigger landscape was a challenging task to pull off back in the day, and Indian Hindi story writers authored so much material around it.
"Maare Gaye Gulfam," a short story by Phanishwar, was dramatised into a full-fledged movie titled "Teesri Kasam." He wrote famous dialogues for the film in 1966. "Panchlight" was yet another short story by him that was adapted into a short film. His other work includes:
Maila Aanchal
Parti Parikatha
Kitne Chaurahe
Juloos
Paltu Babu Road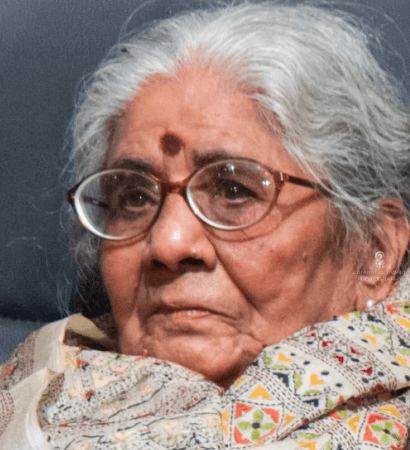 22. Mannu Bhandari (3 April 1931- 15 November 2021)
A very famous screenplay writer, author, and teacher, Mannu Bhandari, has written more than 150 short stories. Her two predominant novels, "Mahabhoj" and "Aap Ka Bunty," brought her into the spotlight. She had also done screenplays for numerous television shows and theatres. Her work also portrayed an accurate picture of the real struggles of working-class women, and she worked towards highlighting the prevalent social issues in the country.
Most of her work has been adapted into theatres, short films, and stage performances. Furthermore, mainstream channels/mediums like "Doordarshan" and "National School of Drama" highlighted her work. Awarded with Vyas Samman and Bhartiya Bhasha Parishad, Mannu Bhandari's work is timeless and will remain that way for years to come.
Her notable work includes:
Aapka Bunti
Mahaboj
Yahi Sach Hai
Ek Kahani Yah Bhi
Main Haar Gai
23. Amarkant (1925- 17 February 2014)
Jnanpith Awardee, Amarkant, graced Indian Hindi literature in a number of ways. He was honoured with Sahitya Akademi Award for his influential novel "Hathiyaron Se" in 2007. His individuality and humble character were evident in his writings and short stories. He had authored a total of six novels, and short stories such as "Hatyaare," Zindagi aur Jonk," Dopahar ka Bhojan" made an indelible impact.
Amarkant had also been honored with Vyas Samman for his impeccable contribution to Hindi Literature. Some of his remarkable books are:
Gramsevika
Amarkant Sanchayan
Sunnar Pandey ki Patoh
Inhim Hathiyaron se
24. Vishnu Prabhakar (21 June 1912- 11 April 2009)
Yet another prominent writer of the Hindi language, Vishnu Prabhakar, had written a plethora of short stories, travelogues, novels, and plays. His work was the epitome of patriotism, and he continued to address the issue of social upliftment unabated. As a reader, you can also spot the inherent signs of nationalism in his work. Coming from a humble background in Haryana, he gained significant recognition when he won Sahitya Akademi Award.
The Padma Bhushan Awardee, Vishnu had written roughly in every genre during his illustrious literary career. "Chalta Chala Jaonga" was a profound collection of his praiseworthy poems, which was released posthumously in 2010. His other work includes
Dharti Ab Bhi Ghoom Rahi Hai
Mukt Gagan Mein
Ek Aur Kunti
Ghammand Ka Phal
Aakhir Kyon
25. Dushyant Kumar (1 September 1931- 30 December 1975)
Carrying a unique essence in his writings, Dushyant Kumar was counted among the remarkable Indian Hindi story writers who voiced their thoughts beautifully. His inspiring Hindi Ghazals are remembered to this day. The lines from his famous poem "Ho Gayi Hai Peer Parvat Si" were later used in movies such as 2017's "Irada."
His ghazals also made a significant impact on the crowd, and "Saye Me Dhoop" has been adapted into numerous TV programmes now. Below mentioned are some of the famous books authored by Dushyant:
Aawazon ke Ghere
Saaye Mein Dhoop
Chhote-Choote Sawal
Surya Ka Swagat
Saye mein Dhup
26. Narendra Kohli (6 January 1940- 17 April 2021)
Narendra Kohli is one of the renowned Indian Hindi Story Writers of remarkable books that earned him Vyas Samman in 2012, followed by Padma Shri in 2017. He is commonly known for his exquisite ability to redefine the ancient form of writing that was highly used in writing prose. He reinvented that style of expression and authored some of masterpieces in the 1970s.
His stories were being published in school class magazines; however, he gained significant recognition around the 1960s when his work was being published in the magazines regularly.
Famous Hindi writers and their stories gained significant recognition due to the depth of their contents. Narendra Kohli carried that essence, and "Do Haath" was the first of his published works. Other prominent works of Narendra Kohli include:
Abhyudaya
Ram Katha
Na Bhuto Na Bhavishyati
Pratyaksh
Abhigyan
27. Pandit Narendra Sharma (28 February 1913- 12 February 1989)
A very famous lyricist of his time, Narendra Sharma was an Indian poet, writer, and novelist. His contribution to Indian Cinema is unparalleled, as he wrote lyrics for many blockbuster Hindi movies. His lyrics have been used in Hindi movies like "Satyam Shivam Sundaram," "Prem Rog," "Aandhiyan," "Afsar," etc.
He received nominations for the best lyricist at Filmfare Award. He had also written some of the famous poems that are being referred to on numerous platforms and media. His laudatory work includes:
Rathwan
Paniharin
Swagatham
Kahani Kehte Kehte
28. Mahavir Prasad Dwivedi (15 May 1864- 21 December 1938)
Mahavir Prasad was one of the famous Hindi story writers that represented the Dwivedi Yug from 1893 to 1918. His translations were published in Vichar Vimarsh and Sahitya Sandarbh. Some of the renowned work of Mahavir Prasad Dwivedi includes:
Hindi Bhasha Ki Utpatti
Sampati Saster
Mahaveer Prasad Dwivedi Rachnavali: 8 To 15
Kavya Manjusha
Sahitya Sandarbh
29. Rangeya Raghava (17 January 1923 – 12 September 1962)
Rangeya was considered one of the prominent writers of the 20th century as he had started writing just at the age of 13. Highly acclaimed among Hindi writers acknowledged his work; however, he lived only 39 years. Honored with a series of prestigious awards, his novel "Kab Tak Pukaroon " was adapted into a famous TV series on Doordarshan.
"Murdon Ka Teela" was yet another best-selling novel from Rangeya that was published in 1948. It addresses the profound story of the Indus Valley Civilization and also brings forth new archaeological discoveries. Some famous work from Rangeya includes:
Kab Tak Pukaarun (1957)
Rah Na Ruki (1958)
Devaki Ka Beta
Cheevar (1951)
Andhere Ke Jugnu (1953)
30. Raghuvir Sahay (9 December 1929- 30 December 1990)
Raghuvir was a remarkable Indian Hindi story writer, essayist, Hindi poet, translator, short-story writer, and inspiring journalist. He served as the chief editor of "Dinmaan" and had also been honored with Sahitya Akademi Award in 1984 for his literary contribution.
"Log Bhool Gaye Hain" was a famous collection of stories that gained significant recognition among short-stories and poems authored by Raghuvir. Other works of Raghuvir include
Log Bhul Gaye Hai
Raghuvir Shay Rachnavali
Pratinidhi Kavitayen
Kucha Pate, Kuch citthiyan
31. Geetanjali Shree (12 June 1957 – Present)
Geetanjali Shree is a Hindi novelist and short story writer based out of Delhi. Shree recently made history with her novel 'Ret Samadhi' which became the first Hindi translation to win an International Booker Prize.
Geetanjali Shree's works explore the themes of loss, violence, communal disharmony, and the human quest for identity. Her books are resplendent stores of powerful writings and poetic compositions. For her outstanding contribution to Hindi Literature, Shree has been awarded:
Indu Sharma Katha Samman award
The Krishna Baldev Vaid Samman
Hindi Akademi Sahityakar Award
Her title works include-
Bel Patra
Mai
Hamara Shahar Us Baras
Khālī jagah
Ret Samadhi
32. Mridula Garg- (1983- Present)
With a collection of more than 30 books in her arsenal, Mridula Garg adds a diverse range of themes in literature. Known for her unflinching portrayal of female characters, Garg presents an unapologetic lens to view the various hues of womanhood. Her works also deal with the environment, politics, the struggle between genders, etc. Her works masterfully employ the art of using satire.
If you are looking for one Hindi writer who breaks away from the norms of form and writing, Mridula Garg is a joy to read.
Despite the many controversies surrounding her career, Garg received prestigious awards like,
Sahityakar Sanman – Hindi Academy, Delhi, (1988)
Sahitya Bhushan – U.P. Hindi Sansthan (1999)
Hellman-Hammett Grant for Courageous Writing – Human Rights Watch, New York (2001)
Vishwa Hindi Sammelan in Suriname in 2003.
Some of her noted works include-
Uske Hisse Ki Dhoop (Novel, 1975)
Kitni Qaiden (Short Stories, 1975)
Vanshaj (Novel, 1976)
Chittacobra
33. Bhagwant Anmol (30 August 1990 – Present)
Hailing from the town of Kanpur, Uttar Pradesh, Bhagwant Anmol was recently in the news for winning the Sahitya Akademi Yuva Puraskar Award for his novel Pramey.
Bhagwant Anmol is always in search of new stories to tell with a refreshing perspective and is also considered one of the popular Indian Hindi story writers. His books stretch across genres, from science-fiction to bildungsroman and even exploring the transgender community. Anmol's realistic rendition of human emotion and range of characters have made him equally endearing across all demographics of readers of the country.
His works Include:
Pramay
Baali Umar
Zindagi 50-50
34. Usha Priyamvada (1930 – Present)
Usha Nilsson, better known by her pen name Usha Priyamvada is an American-based Hindi writer.
Having been raised by a widowed mother impacted Priyamvada deeply which also bled into what she wrote. Her stories are predominantly about female characters navigating a world that is set at heart to alienate them.
Priyamvada was a winner of the Premchand Prize in 1976, and was then awarded the Padmabhushan Moturi Satyanarayana Puraskar in 2009.
Her Notable Works:
Pachpan Khambe Laal Deewarein
Rukegi Nahi Radhika
Shesh-yatra
Antwarshiya
Bhaya Kabir Udas
Alpviram
Zindagi aur Gulab Ke Phool
Vanwaas
35. Chitra Mudgal (1943 – Present)
Chitra Mudgal is considered among the best figureheads of Indian Hindi story writers of contemporary times. Her magnus opum work Avaan based on the Trade Union Movement presented Mudgal with becoming India's first woman to receive the Vyas Samman Award. Her bibliography spans short stories, novels, children's books, plays, essays, and translations.
Her Notable Works:
Post Box No. 203
Nala Sopara
Aavaan
36. Kedarnath Singh (1934 – 2018)
Kedarnath Singh is a well-known name in the scene of Indian Hindi story writers. From tigers to fields, Kedarnath Singh's works are resplendent with rich images from nature. Singh was an observer of the common man and he used this common man as the subject to explore in all his writings.
For the treasury of works he left behind, Singh received the Jnanpith award in 2013. He also received Sahitya Akademi award in 1989, the Kumaran Asan, and the Vyas Award.
Apart from his stories, Kedarnath Singh is also widely known for his poetry. His poem Bagh is amongst one of the most widely read poems of Hindi Literature
His Notable Works:
Abhi Bilkul Abhi
Zameen pak Rahi Hai
Yahan se Dekho
Akaal mein Saaras
Baagh,Tolstoy aur cycle
Mere Samay ke Shabd
Kalpana aur chhayavad
 Hindi kavita mein bimb vidhan
 Kabristan mein Panchayat
37. Kunwar Narayan (1927-2017)
Hailing from the small time of Faizabad in Uttar Pradesh, Kunwar Narayan's work transcended all groups and factions, finding acceptance amongst literati belonging to all schools of thought.  
Having been plagued by death, war, and destruction his entire life, Narayan's work is his attempt at capturing the essence of human lives.
For his priceless contribution to Hindi Literature, Narayan was made a part of the Sahitya Akademi. He is also the recipient of the Jnanpith and Padma Bhushan awards.
His Notable Works:
Ākāron Ké Ās-Pās
Ātmajayī
Vājashravā Ké Bahāné
38. Asghar Wajahat (1946- Present)
Asghar Wajahat is a Hindi Scholar and writer placed among the Top 10 best Indian Hindi writers by Outlook Magazine. Wajahat has published more than 20 books. For his play, Mahabali, is based on the Mughal emperor Akbar. Wajahat was conferred with Vyas Samman.
His Notable Works:
Kaisi Aagi Lagai
Andhere se
Hindi Kahani
Punar Mulyankan 
Dilla Pahunchna hai
Jin Lahore Nai Dekhya
39. Gajanan Madhav Muktibodh (1917 – 1964)
G. M. Muktibodh was among the best gifts Hindi literature received in the twentieth century. A pioneer of experimental writing and the New Criticism Movement in his field, Muktibodh has also made significant contributions to Hindi Poetry.
Deeply disenchanted by the society, Muktibodh's work reflects his quest for the freedom of self, the hollow nature of existence along with existential philosophy.
His Notable Works:
Brahma-rakshasa
Chand ka Muh Tedha hai
Andhere Mein 
Bhuri Bhuri Khak Dhul
40. Sachchidananda Hirananda Vatsyayan (1911 – 1987)
SH Vatsyayan most popularly known by his pen name- Agyea was a novelist, critic and a translator of Hindi language. Another known name for spearheading Experimentalism in Hindi Literature and for introducing new forms and modern trends in poetry. 
Closely associated with the Progressive Writers Movement, Agyea was equally vocal about the political scenario of his times which landed him in trouble.
It was during his stay in prison that he started writing his short stories which were later edited by Premchand
His Notable Works:
Shekhar: Ek Jeevani 
Nadi ke dweep 
Apne-apne ajnabi 
Vipathga 
Parmpara 
Kothri ki baat