You are looking for a list of top Indian Authors that means you might be an avid reader who wants to taste the essence of top Indian writers. You may want to learn, or understand the writing style, the famous authors possess. Or, you may want to know the famous Indian Writers In English. It totally depends on you, but let me tell you – this blog is going to give you the latest data among which some names are totally hidden.
If so, we bring for you a list of the top 45 Indian writers who have so much for you in the box.
In this blog, we enlisted widely acknowledged famous Indian writers of English literature just for our readers.
With the vastness of Indian literature, it becomes difficult to choose the best Indian writers. When you seek someone's opinion about which writer to pick, you expect an un-bias answer.
There is a huge list of Indian writers in English authors. This is the reason why it becomes more troubling to identify some famous authors.
From some of the great Indian novelists in India to short story writers; we have prepared a queue of the famous Indian authors
The team of booksloveme has scrutinized the Indian English authors list and brought to you the top 21 Indian authors in English.
What are you waiting for? Dive in and enjoy the abundance of knowledge and wonder. Happy Reading!
Evergreen Indian Authors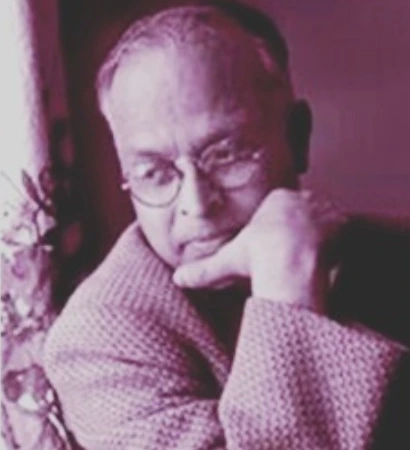 R.K Narayan
Rasipuram Krishnaswami Iyer Narayanaswami is the full name of R.K. Narayan. He is popular for creating a fictional place established in South India called Malgudi. Among the leading early Indian authors, he contributed to Indian writings in English as well. He was a writer of the era when Mulk Raj Anand and Raja Rao were popular.
Narayan talks about social evils and the peculiarities of Indian daily life. He also portrays through his writings the strangeness of human relationships.
Mulk Raj Anand
He is a famous Indian author who talks about the evil practices spreading their roots in India. His writings mainly deal with traditional Indian society. The caste system in India is a rigid practice that has only caused harm to the people. Anand speaks boldly through his writings about the ill-treatment of lower sections of society.
The writer is among some great Indian authors to achieve international readership. He stands among the first Indian authors to inculcate 'Punjabi' and 'Hindi' idioms in English.
This amazing author is a recipient of the Padma Bhushan award. His most celebrated works are Coolie and Untouchable.
Khushwant Singh
Khushwant Singh has made room for himself among the most- celebrated Indian authors in English. Other than being an eminent writer, he was also a great civilian. He also has a Padma Vibhushan for being the second-highest civilian of India. Through his writings, also, he tries to spread humanity and compassion.
His writing style is very different and picky from other Indian authors. The works of Singh include a touch of humor, sarcasm, and wit.
The brutality of partition in India compelled him to write his remarkable novel, 'The Train to Pakistan'. His other significant works include The Portrait of a lady, The Voice of God and other stories, The History of Sikhs and etc.
Amrita Pritam
Starting her career from a very young age with an avid interest in writing, Amrita was engrossed in literature and poetry. Her keen drive to write her mind helped her to evolve as one of the finest poets and novelists that India has ever produced. A fine touch of audacity and fearlessness in her writing can be easily spotted throughout her work. Notably, her controversial texts especially during the time when the Indian partition had not occurred deeply inspired her readers.
However, things changed post-partition which inspired her to write her all-time favourite "Pinjar" which depicts the helplessness of women during the Indian partition. She reflected on the massive discrimination that women were subjected to and the same novel was later adapted into a movie.
Jhumpa Lahiri
Being highly prolific in her work, Lahiri made a name for herself through creative writing in her short stories, novels, and essays. The beginning, however, was not as smooth as she had imagined and struggles were a part of her life. Born in London, she soon shifted to the United States and pursued her Masters' from Boston University. She got her first breakthrough after repetitive rejections and registered her name in the list of inspiring writers.
Her work "The Interpreter of Maladies" made headlines which was a brief compilation of short stories. She wrote extensively about the plight of immigrants after the Indian partition and had garnered authentic readers. Lahiri went on to curate intriguing novels that Indians could easily identify themselves with to this day.
Nissim Ezekiel
Nissim Ezekiel was an Indian Jewish poet, actor, playwright, editor, and art critic. With his contributions to Indian English poetry, Ezekiel is a key figure for post-colonial literature in India and is also considered the father of Modern Indian English poetry.
Ezekiel is known to provide a nuanced perspective using highly evocative imagery and symbolism to grapple with the themes of detachment, independence, and individuality, skeptical self.
Among his best-known works are Time To Change, The Discovery of India along with his two renowned poems Night of The Scorpion and Goodbye party for Miss Pushpa T.S.
Kamala Das
Born Kamala Suraiyya and popular by her pen name Madhavikutty, Kamala Das' literary genius had as many staunch critics as admirers. Known for her explicit autobiography and works centering on female sexuality she became an icon for her unapologetic stance on the female experience. Kamala Das has lent much to Indian writings in English with her works ranging from women's issues, and child care to politics. For her unflinching words, Kamala Das is placed amongst noted authors like Marguerite Duras and Sylvia Plath. She is seen as a mother figure for Indian poetry.
Das' best-known works include An Autobiography, Alphabet of Lust, A Doll for the Child Prostitute, Padmavati the Harlot and Other Stories. She is also celebrated for her poems including An Introduction, The Descendants, The Old Playhouse and Other Poems, and The Stranger Time.
Kamala Das has been conferred various awards in her lifetime. Aside from being shortlisted for Nobel Prize in literature, some of her other achievements include PEN Asian Poetry Prize, Kerala Sahitya Akademi Award for Story – Thanuppu, Kendra Sahitya Academy Award, Vayalar Award, and the Asian Poetry Prize.
Toru Dutt
Toru Dutt is a Bengali translator who wrote predominantly in English and French. Born in tumultuous times, Dutt's writings explore the themes of loneliness, longing, patriotism, and nostalgia.
Being a polyglot and with both of her parents interested in writing, Toru Dutt took off under their wing, drawing upon her travels and exposure to different cultures to draft her works. Toru Dutt's best-known works include
A Sheaf Gleaned in French Fields
Saptahik Sambad Press
Ancient Ballads
Legends of Hindustan
Dom Moraes
Dominic Francis Moraes, an Indian author, and poet who was born on 19 July 1938 published close to 30 works in the English language. He became the first Indian to win the Hawthornden Prize and is frequently regarded as the father of Indian English literature. Moraes has received much praise for his poetry but his work of prose and non-fiction boast of equal artistry.
You can plunge into his works, with his famed anthology, A Beginning. Moraes' autobiographies include My Son's Father (1968) and Never at Home which further offer a first-person perspective into what made him one of the greatest poets of Indian English Literature.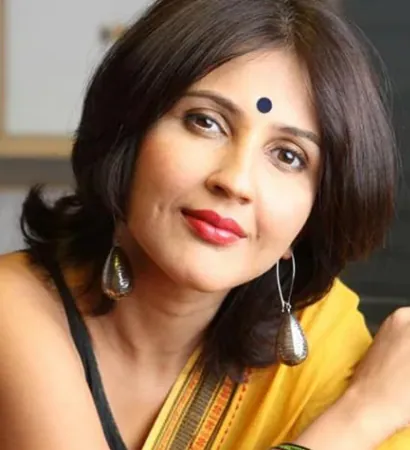 Anuja Chauhan
Anuja Chauhan is an Indian author, advertiser, and screenwriter. Anuja Chauhan is as good as they come in the genre of romantic comedy in Indian English Literature. With a touch of a whimsical and generous sprinkling of deep well-rounded characters, Anuja Chauhan completely changed the perception of the audience to a new romance drama.
Almost all of Anuja Chauhan's works have been converted into film and television series which stand to be a testament to her contribution not only to Indian literature but also to Indian cinema.
Anuja Chauhan's lost loved works include
The Zoya Factor,
Battle For Bittora: The Story Of India's Most Passionate Lok
Sabha Contest! Those Pricey Thakur Girls
The House That BJ Built
Baaz
Club You To Death
Anita Desai
Anita Desai is a celebrated Indian novelist and three-time short-listed author for Booker Prize. Desai showed early proficiency in writing in English, publishing her first work at the age of 9. In a joint effort with P. Lal, Anita Desai founded the Writers Workshop, a publishing firm responsible for launching many new Indian contemporary writers.
Anita Desai is most known for her works Cry The Peacock, Clear Light of Day, In Custody (which was shortlisted for the Booker Prize), and the 1999 Booker Prize finalist novel Fasting, Feasting which shot her to the immense popularity
Shashi Deshpande
Shashi Deshpande is a Kannad novelist born to the eminent Kannada dramatist and writer Adya Rangacharya. Her literary works range from full-fledged novels like The Dark Holds, and No Terrors to children's books and works including her anthology Writing from the Margin and Other Essays.
Deshpande refuses to label herself as a feminist, insisting instead that her works instead are written for the eyes of fellow human beings. She, however, exclusively writes for the Indian audience. For her book That Long Silence, she received the Sahitya Akademi Award in 1990. In 2009, she received the Padma Shri Award. Another one of Deshpande's works, Shadow Play, made the Hindu Literary Prize shortlist.
Amartya Sen
Amartya Kumar Sen by profession is an Indian economist and philosopher, who has made significant contributions to the genre of nonfiction Indian English literature. Being a lifelong social and political activist and a highly decorated scholar, Amartya Sen condensed his lifelong studies into his literary works.
While you may have come across An Argumentative Indian by the writer, some other works by this author that you can sink into are:
Collective Choice and Social Welfare, Poverty and Famines: An Essay on Entitlement and Deprivation (1981)
Development as Freedom (1999)
Rationality and Freedom (2002)
Identity and Violence: The Illusion of Destiny (2006)
The Idea of Justice (2009).
Anees Salim
Born in the small town in Kerala, Anees Saim inherited his affinity towards literature from his father. For a time he has also had his columns appear in the Indian Express. Now counted amongst the best novelists the country has seen in recent times, Salim's first two novels had a hard time finding any willing publishers, he found success with his works like Vanity Bagh and Small Town Sea. It was for his novel The Blind Lady's Descendants that he won the Sahitya Akademi Award in 2018.
For the sharp-eye readers, amongst Salim's works filled with stories about indulgent aristocratic rulers one can find several nods and allusions to contemporary real-life historical figures.
Fictional Writers
Arundhati Roy
Suzanna Arundhati Roy is a writer, essayist, and activist. She is one of the most acknowledged contemporary Indian authors. She has a humanistic approach, that we can recognize easily in her writings. Roy tops the list of Best Fictional writers of India.
Arundhati started her writing career by penning down screenplays for television and movies. Her first novel, 'The God of Small Things,' came out in 1997.
The book earned her The Man Booker prize award. With this book, she has attained an international readership. Her other works include Listening to Grasshoppers, Broken Republic, and The Algebra of Infinite Justice.
Aravind Adiga
He is a Madras (now Chennai) born and brought up in Mangalore. He is an Indo-Australian writer and journalist. With Financial Times, he began his career as a financial journalist.
In 2003, he worked as a correspondent for TIME magazine. He writes articles on politics, arts, and business which have appeared in many publications. The White Tiger is the most celebrated novel of Aravind. The book has gained him the honor of The Man Booker Prize in 2008. He is one of the names known as the best Indian writers in English.
His writings leave the readers amazed. Some of his remarkable writings consist of The Assassination, Selection Day, the Last Man In The Tower.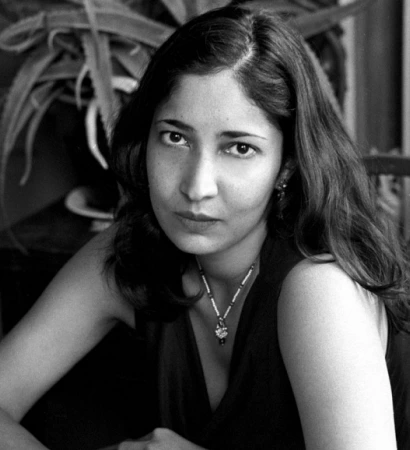 Kiran Desai
Daughter of a highly acclaimed writer Anita Desai; Kiran Desai follows the footsteps of her mother. She inherited the skill of writing.
The writer was listed among the most influential global Indian women in 2015. She does not fail to inspire the masses through her writings. Her first novel 'The Hullabaloo in the Guava Orchard' was published in 1998. The novel was critically acclaimed.
Vikram Seth
Packed with an incredible set of accolades and impeccable work, Vikram Seth is a household name when it comes to fiction novels and Indian Writers in English. Seth's splendid collection of poetry books, travelogue, and novels has earned him a great reputation among the writers' fraternity and Indian readers alike. Coming from an affluent background, Seth's upbringing was done in India and London and his father worked as a Judge. Right after graduating from Corpus Christi College, Seth got an Economics Masters' Degree from Stanford University.
It wasn't until 1987 that Seth's family returned to India and settled in New Delhi. His initial work in certain volumes of poetry didn't catch many eyes but he didn't let that get in way of his ultimate success. It was his "From Heaven Lake" travelogue that marked his breakthrough.
Seth's praiseworthy work includes:
A Suitable Boy (1993)
The Golden Gate (1986)
Two Lives (2005)
Awards and Achievements
Padma Shri Award
Sahitya Academy Award
Crossword Book Award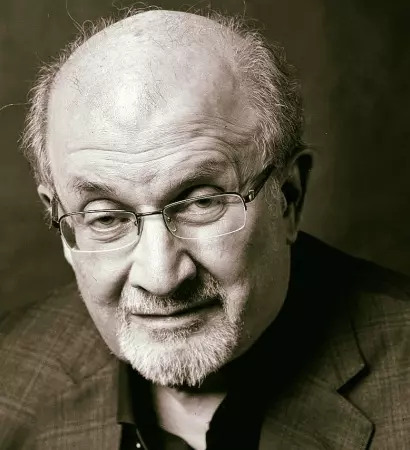 Salman Rushdie
Rushdie has written a bunch of exemplary novels, and his work in the fiction genre has helped him to reach new milestones. He is an essayist and novelist of Indian descent and his contribution to historical fiction is acknowledged worldwide. Rushdie has also worked as a copywriter for Ogilvy & Mather which is an advertising agency.
His first novel named "Grimus" failed to attract the attention of the masses as well as literary critics alike. This marked the inception of his success when he went on to release his second novel "Midnight's Children" in 1981. He hasn't looked back ever since and has released memorable sets of fictional novels over the years.
Rushdie's praiseworthy work includes:
Midnight's Children (1981)
Shame (1983)
The Moor's Last Sigh (1995)
Awards and Achievements
Golden PEN Award
State Prize for Literature (Austria)
Historians
R.C. Majumdar
Dr. Ramesh Chandra Majumdar was born on 4 December 1884 in a lower middle-class family. He had lived his early days in poverty.
He was an academic scholar. With his passion for knowledge, he had completed his education on scholarships. Dr. Majumdar was the historian and former sheriff of Kolkata. He worked as a lecturer at Calcutta University in the Department of Ancient Indian History and Culture.
In BHU, he served as a Principal of the college of Indology. He had done extensive research on Vedic and Ancient Indian History. Some of his notable works are An Advanced History of India, Ancient India, History of Freedom Movement in India.
Sekhar Bandopadhyay
He is a New Zealand-based Indian author. He is a senior lecturer and Head of the History Programme at Victoria University of Wellington, New Zealand.
Sekhar has written a plethora of articles on nationalist politics during the colonial period, caste, and cultures. These articles have appeared in journals and edited volumes.
He actively researches the political and social history of India with special reference to Bengal. He has received 'Rabindra smriti puraskar' in 2014 for his work 'Decolonization in South Asia.'
Some of his widely acknowledged works are From Plassey to Partition, Nationalist Movement In India, and India in New Zealand.
Bipan Chandra
He was an emeritus lecturer of modern history at Jawaharlal Nehru University. His life spanned from 1928 t0 2014.
He began his career as a professor at Hindu College, Delhi. Soon, he became the Chairman of National Book Trust India.
He is known as an Indian Marxist Historian. Chandra studied the economic and political history of modern India. He has done specialization in the Indian Independence Movement.
Shashi Tharoor
An eloquent and outspoken Indian politician and diplomat, Shashi Tharoor has diversified his portfolio quite precisely. He has contributed to fiction and non-fiction work considerably and continues to inspire millions of Indians with his empirical state of mind. Born in London, Tharoor's family returned to India soon after his birth and his upbringing was done in India thereafter. After completing his graduation from Delhi University, Tharoor was the recipient of a Ph.D. from Tufts University, Massachusetts at the age of 22. His literary work continued to propel him as a writer and his imagination to revive the past events through his writing is highly admired.
Tharoor's praiseworthy work includes:
An Era of Darkness: The British Empire in India (2016)
Inglorious Empire (2017)
Why I Am A Hindu (2018)
Awards and Achievements
Pravasi Bharatiya Samman Commonwealth Writers' Prize
Sahitya Akademi Award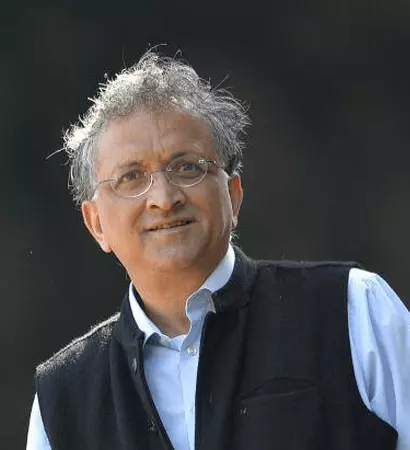 Ramchandra Guha
A widely renowned Indian environmentalist and historian, Ramchandra Guha has explored his diverse interests which makes him a versatile individual. He has written some remarkable historical novels that include his all-time best "Gandhi Before India". In addition to this, his literary work spans across Indian Politics, Environment, and Cricket.
He is one of the few Indian Writers in English who has also served as a visiting faculty to some of the renowned universities including Stanford, the University of California, and Yale. Guha has also written for several magazines as a columnist in the Outlook and The Caravan. He launched the sequel to his highly acclaimed novel "Gandhi Before India" and named it "Gandhi: The Years That Changed the World, 1914-1918".
Guha's praiseworthy work includes:
India After Gandhi (2007)
Gandhi Before India (2013)
A Corner of a Foreign Field (2002)
Awards and Achievements
R.K. Narayan Prize
Padma Bhushan
Sahitya Akademi Award
Mythological Indian Fiction Writers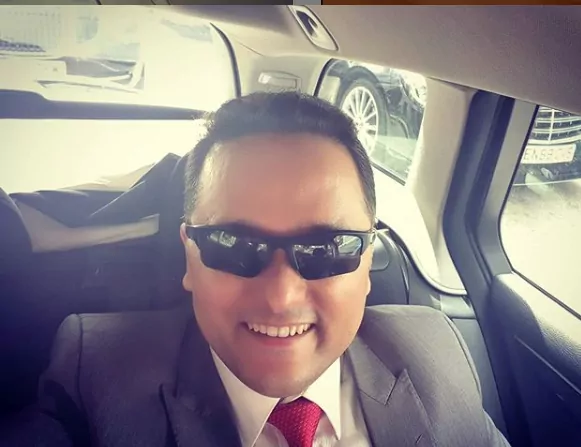 Author: Amish Tripathi
Amish Tripathi is a writer, columnist, and Indian diplomat. He is popular for writing mythological novels. He has recreated some of the most amazing texts.
The Shiva Trilogy is among his widely-read books. The concept of his books is very different from contemporary writers. This is just another reason why people prefer the Amish over anyone: the best Indian writer in English.
The book is written in three volumes. It is chronicles as The Immortals of Melhua, The Secret of the Nagas, and The Oath of the Vayuputras.
It represents some unknown facts about the man who lived some 4000 years ago. Today we regard him as Mahadev.
Anand Neelkantan
He is a motivational speaker, columnist, screenwriter, and author. He is also a cartoonist as he draws cartoons for Malayalam magazines.
Anand has introduced to the world a whole new genre, i.e., the counter telling of mythology. The author has written five fictional books in English and one in Malayalam.
In 2012, this Indian author mesmerized the world with his debut novel Asura. The fictional work Asura- The Tale of the Vanquished is based on Ramayana.
With its release, the book topped the seller charts. Neelkantan has authored many such works. His remarkable writings include Ajaya, The Rise of Sivagami, Vanara and Pennramayanam (in Malayalam).
Chitra Banerjee Divakurani
Chitralekha Banerjee is well-known for 'The Palace of Illusions.' This is based on Mahabharata, especially on the mythological queen Draupadi.
She is a professor of creative writing at the University of Houston. Besides teaching, she is commonly known as an Indian-American writer and poet.
Her writings are not only confined to fiction. She writes in multiple genres like magic realism, fantasy, myth, and realistic and historical fiction.
Divakaruni is a diasporic writer. Her works mostly deal with the experience of South Asian immigrants. Her notable works are Mistress of Spices, Sister of My Heart, One Amazing Thing.
Dr. Devdutt Pattanaik
A profound illustrator, speaker, author, and mythologist, Dr. Devdutt has an extensive resume that glitters with his illustrious career. Hailing from Mumbai, the author has written some of the best legends, fables, mythological content, and parables over the course of his ongoing career. Some of the finest work of Dr. Devdutt includes "A Handbook of Hindu Mythology" and "Sita" which retells the Ramayana with his unique vision.
He has been able to successfully incorporate the concept of mythological contents like Ramayana and Mahabharta into the corporate world. The aerodynamic writer also works as a columnist for famous outlets like "The Times of India", "Mid-Day", "Scroll. in" etc. He has made his presence felt with his work and ranks in the top bestselling Indian Writers in English today.
Devdutt's praiseworthy work includes:
VAHANA: Gods and Their Favourite Animals
My Hanuman Chalisa
Dharma Artha Kama Moksha
Awards and Achievements
Forbes Top 100 celebrities of India (2016)
Kavita Kane
Kavita's mythology-fiction work is unparalleled and her precision in writing has always been lauded by the readers and critics alike. The Indian mythology has been a mainstay in the majority of her work that steered her success from the beginning. The predominant work that brought her into the spotlight was "karna's Wife: The Outcast Queen". Kavita gained significant recognition after her work caught the attention and was being hailed as the epitome of retelling. The author completed her post-graduation in Mass Communication along with English Literature.
Her educational background paved the way for her to become the prominent mythological writer that she is known for today.
Kavita's praiseworthy work includes:
Menaka's Choice (2015)
Lanka's Princess (2016)
The Fisher Queen's Dynasty (2017)
Amitav Gosh
Indian author Amitav Ghosh is best known for his historical fiction written in the English language. Ghosh is a diasporic writer whose works dissect and examine the infraction between personal and national identity. Additionally, he has published nonfiction books that cover subjects like colonialism and climate change. Among the most decorated writers of contemporary times, Amitav Ghosh is a leading voice in Indian English literature.
Ghosh's most popular works include The Hungry Tide, Shadow Lines, Sea of Poppies
Awards and Achievements:
Prix Médicis étranger
Sahitya Akademi Award
Arthur C. Clarke Award
Man Booker Prize
Lifetime achievement award
Indian Romance authors
Preeti Shenoy
Shenoy is one of the best-selling indian authors of India. Her writings reflect her aura.
When a reader invests his time in reading her works, they get a positive transformation as a result.
In the world that is incorrigible, she brings into the frame a ray of hope. "Life is what you make it" is an experiment that she does to help people feel better.
She is the best-selling author of India. She actually sets a benchmark for other Indian authors. There is so much to learn from her. Also, so much popular in the category of Indian writer in English.
She has been nominated for the Forbes List of 100 most influential celebrities in India. The notable works of the writer include The Secret Wishlist, It Happens For A Reason, The One You Cannot Have.
Ravinder Singh
Ravinder Singh is the contemporary best-selling writer of I Too Had A Love Story. The author hailed through his first debut novel.
He was an MBA and worked as a senior program manager at Microsoft. A sudden feeling of passion for writing became the sole reason for pursuing writing as a career.
He has written some intricate romance novels which are appreciated globally. 'I too had a love story' is based on a real-life incident.
The book could be called an autobiographical novel. Other novels written by Ravinder are Can Love to Happen Twice? Like It Happened Yesterday, Can Love Happen Twice and etc.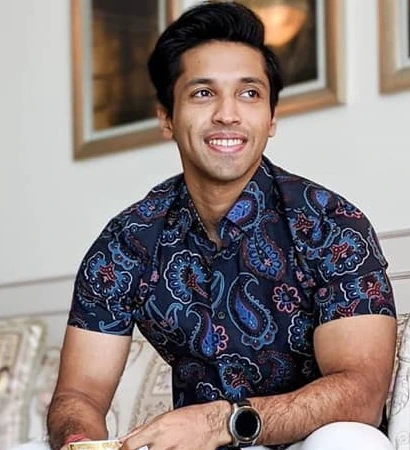 Durjoy Datta
He ranks among the most read romance writers of India. The author's first debut novel 'Of course I Love You' came out when he was just twenty years old.
The book was hailed as an instant bestseller. Since then, Datta has never stopped to astonish his readers with his brilliantly crafted love novels.
He is renowned not only as a writer but also as an actor. Initially, he has acted in the show 'Sadda Haq' on channel V.
Nikita Singh
Having written 12 incredible books that gripped the readers throughout, Nikita Singh couldn't have been more elated to see the overwhelming response. Coming from a humble background in Ranchi, Jharkhand, Nikita had a normal upbringing just like any other middle-class Indian family. However, her dreams were bigger, and her determination unbent which helped her to materialize her goals. She graduated from Acropolis Institute of Pharmaceutical Education and Research and subsequently moved to New York to pursue a master's of fine arts.
Nikita published her first book at the age of 19 which was named "Love @ Facebook" and received a positive response. She released subsequent romance genre novels after her first novel was published in 2011 and has spoken on the TEDx platform on numerous occasions.
Nikita's praiseworthy work includes:
Love @ Facebook (2011)
Accidentally in Love (2011)
If It's Not Forever… It's Not Love (2012)
The Promise (2012)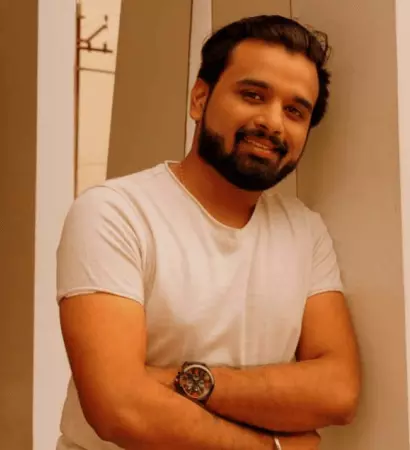 Sudeep Nagarkar
Sudeep's work in Indian romance novels will not go unnoticed anytime soon due to his ability to put vivid thoughts into words. He is widely known as an Indian novelist and his contribution to the work of fiction cannot be underestimated either. After publishing his first novel under the name "Few Things Left Unsaid", he embarked on a journey to write similar novels. He has written over 12 novels so far that are being widely recognized as the best novels in the romance genre. Amazon India listed his "It Started with A Friend Request" as one of the most prominent fiction works of 2013.
Born in 1988 in Mumbai, Sudeep is an alumnus of the prestigious MBA college of Mumbai, Welingkar Institute. His name was mentioned as the best Indian Writers in English soon after he launched "It Started with A Friend Request".
Sudeep's praiseworthy work includes:
Few Things Left Unsaid
That's The Way We Met
It Started with A Friend Request
Awards and Achievements
Youth Achiever's Award (2013)
Indian Thriller Authors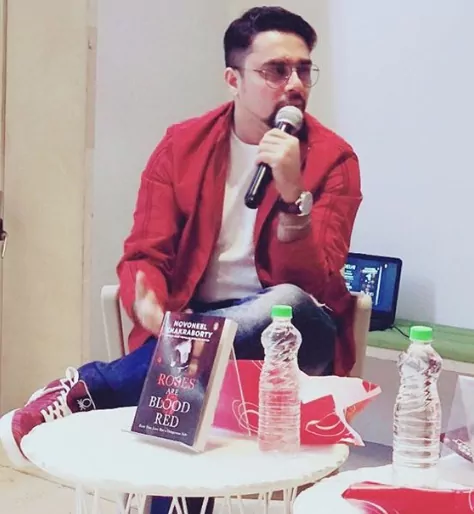 Novoneel Chakraborty
Novoneel Chakraborty is widely known as the Sidney Sheldon of India. His books have set a benchmark of success with gripping titles.
He writes romantic thrillers mingled with a tinge of philosophy in it. The writings of Novoneel are popular for strong female protagonists, dark plots, and twists.
Today he stands as a best-selling author of romantic-thriller novels and a short story collection. His works have been translated into various Indian languages.
Presently he is devoted to writing. He has written some shows as well. His notable works are Things Beyond Forever, Forever is a lie, Forever is true, Stranger Trilogy, and Red Suits You.
Vikram Chandra
He is a famous Indian author in English. He is the son of renowned films and plays writer Kamna Chandra.
The skill of writing is inherited in Vikram. He is an Indian-American writer. The world knows him for giving birth to 'Sacred Games.'
The novel has been turned into a popular web series on Netflix. In 1996, he received the 'Commonwealth Writers' Prize' for the best first book.
The Red Earth and Pouring Rain is his first debut novel. He has written only the above-mentioned books to date.
Bhaskar Chattopadhyay
He is a film critic, translator, and author. He has carved some gripping thriller novels.
To date, he has written more than a dozen books. Here Falls The Shadow and The Disappearance of Sally Sequeira are among his best books.
Bhaskar had a successful career as a statistician and management professional. But he focused on pursuing his passion for writing.
Ashwin Sanghi
Thriller novels require a specific set of readers who are inclined towards something unprecedented in the novels. Ashwin Sanghi captures that essence pretty well in his work and delivers just what the readers desperately look for. He specializes in the fiction-thriller category of novels that speaks volumes of his illustrious work and ability to keep the readers hooked to the story. Ashwin's educational background comprises his graduation from St. Xavier's College, followed by an MBA from Yale School of Management.
His work in thriller fiction has been highly acclaimed by critics which include "The Rozabal Line". He continues to deliver intriguing novels with his latest work being published in 2020 that he named "The Vault of Vishnu".
Ashwin's praiseworthy work includes:
The Rozabal Line
Chanakya's Chant
The Krishna Key
Awards and Achievements
Vodafone-Crossword Popular Choice Award
Anita Nair
Anita's career took off when her work was finally recognized by the readers that longed for uniqueness and unpredictability. Her best work came in the form of "A Better Man" which helped her to keep delivering novels in the fiction-thriller genre. Furthermore, her work includes a plethora of essays, stories, poems, fiction, and literature. Born in Kerala, Anita's education was mostly done in Chennai where she pursued BA and Literature. Her book "Penguin India" made significant headlines and it was the first book that Picador USA published that came from an Indian Writer.
Anita's work in the audiobook industry is being acknowledged and her "Little Duck Girl" was subsequently narrated by the versatile South Indian Actor Prakash Raj.
Anita's praiseworthy work includes:
The Better Man (1999)
Where The Rain Is Born (2003)
Lessons In Forgetting (2010)
Cut Like Wound (2012)
Awards and Achievements
The Hindu Literary Prize (2014)
Crossword Book Award (2017)
Kerala Sahitya Akademi Award (2012)
Sci-Fi writers
Samit Basu
He has introduced sci-fi writing in India. He is a film-maker and famous Indian author in English. His first sci-fi novel 'The Simoqin Prophecies' hailed when he was twenty-three.
To this wonderful book, he published two more sequels, i.e., The Manticore's Secret and The Unwaba Revelations. The trilogy lists among widely read fantasy novels today.
In 2012, his novel 'Turbulence' opened his way to the west. He runs a site superheronovels.com, where the readers can access all the super hero novels.
Basu is also a comic writer. He has published 'Local Monster', which is a comic. Some of his widely read works include The Gameworld Trilogy, Resistance and Turbulence.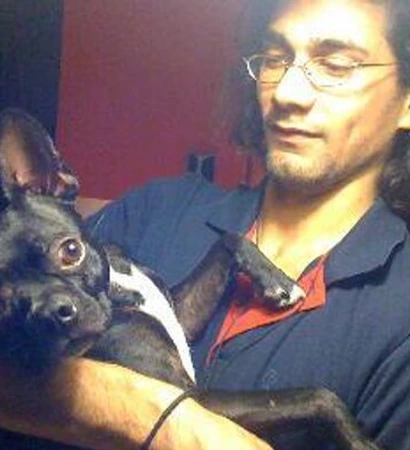 Indra Das
Indrapramit Das is commonly known as Indra Das. He is a fantasy, cross-genre, and Indian science fiction writer.
Das is also an editor. He writes about TV, films, books, and comics. He also has worked for some magazines like Vogue India, Elle India, Vancouver Weekly and Strange Horizons.
Indra has written for many publications. He has been hugely anthologized. His debut novel 'The Devourers' was published in 2015.
The book gained the 29th Annual Lambda Award under the LGBT/SF/F category. This is the only novel that Indra has got published to date.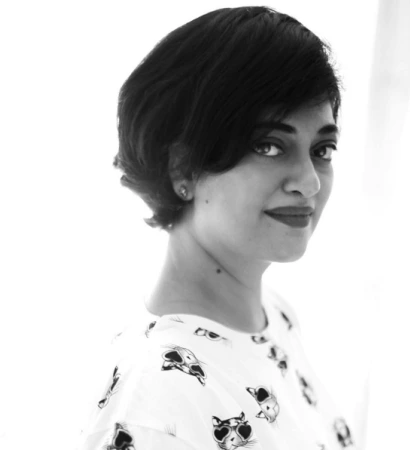 Sukanya Venkatraghavan
She is a renowned fantasy writer, and one of the top well-known Indian authors. She is the winner of the DNA-Hachette Best-seller Hunt for her debut novel 'Dark Things.'
The Dark Things helped her gain much popularity. The novel is critically acclaimed and is read by the masses. With just one book, she rules the fantasy world to date.
Initially, she encountered fantasy as a film journalist in Mumbai, covering Bollywood with publications like Film fare and Marie Claire.
Vandana Singh
A well-known physicist and equally proficient science fiction author of numerous books, Vandana Singh precisely caters to her readers. She is currently serving as an associate professor at the Framingham State University of Massachusetts. Vandana has written numerous poetry, children's fiction, and short fiction that spans across her illustrious portfolio. Her work in "The Room on the Roof (2002)" reflected her unmatched ability of creative writing. Furthermore, her dynamic work that comprises "Life Pod", "Hunger", "Thirst" continues to enthrall readers of all ages.
Vandana's praiseworthy work includes:
The Room on the Roof (2002)
Three Tales from Sky River: Myths for a Starfaring Age (2004)
Oblivion: A Journey (2008)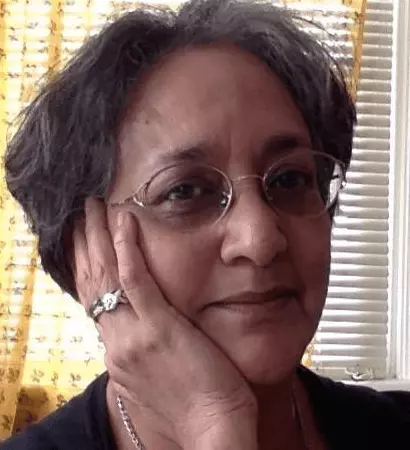 Manjula Padmanabhan
Manjula is a prolific and highly efficient Delhi-based artist and Sci-Fi author who continues to deliver intriguing content. She has also worked as the author of a children's book and her extensive work of "Hot Death, Cold Soup" continues to entice the readers. It was an immersive blend of short stories that was released in 1996 and she hasn't looked back since then. Manjula continued to bring out the best of her potential through her work and launched subsequent Sci-Fi novels that made her one of the best Indian Writers in English.
One of her plays known as "Harvest" was later adapted into a movie titled "Deham" directed by Govind Nihalani.
Manjula's prominent plays include:
Lights Out (1984)
The Artist's Model (1995)
Sextet (1996)
Manjula's praiseworthy work includes:
Island of Lost Girls. Hachette. (2015)
I am different! Can you find me? (2011)
Unprincess! (2005)