If you are looking for a list of top Indian Authors, you might be an avid reader who wants to taste the essence of top indian writers. You may want to learn, or understand the writing style, the famous authors possess.
If so, we bring for you a list of top 21 Indian writers who have so much for you in the box.
In this blog, we enlisted widely acknowledged famous Indian writers of English literature just for our readers.
With the vastness of Indian literature, it becomes difficult to choose the best Indian writers. When you seek someone's opinion about which writer to pick, you expect an un-bias answer.
There is a huge list of Indian English authors. This is the reason why it becomes more troubling to identify some famous authors.
From some of the great Indian novelists in India to short story writers; we have prepared a queue of the famous Indian authors
The team of booksloveme has scrutinized the Indian English authors list and brought to you the top 21 Indian authors in English.
What are you waiting for? Dive in and enjoy the abundance of knowledge and wonder. Happy Reading!
Evergreen Indian Authors
R.K. Narayan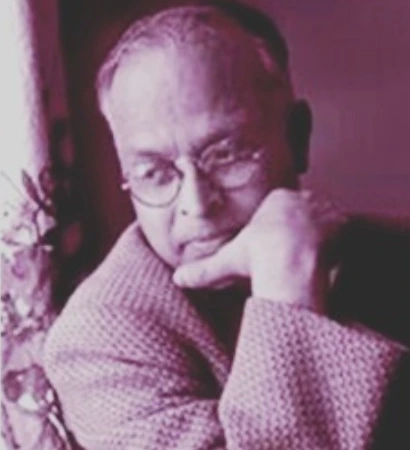 Rasipuram Krishnaswami Iyer Narayanaswami is the full name of R.K. Narayan. He is popular for creating a fictional place established in South India called Malgudi.
Among the leading early Indian authors, he contributed to Indian writings in English as well. He was a writer of the era when Mulk Raj Anand and Raja Rao were popular.
Narayan talks about social evils and the peculiarities of Indian daily life. He also portrays through his writings the strangeness of human relationships.
His style of writing is picturesque, lucid, and graceful. Some of his notable works are The English Teacher (1945), The Guide (1958), and The Man-Eater of Malgudi (1961).
Mulk Raj Anand
He is the famous Indian author who talks about the evil practices spreading its roots in India. His writings mainly deal with traditional Indian society.
The caste system in India is a rigid practice that has only caused harm to the people. Anand speaks boldly through his writings about the ill treatment of lower sections of society.
The writer is among some great Indian authors to achieve international readership. He stands among the first Indian authors to inculcate 'Punjabi' and 'Hindi' idioms in English.
This amazing author is a recipient of the Padma Bhushan award. His most celebrated works are Coolie and Untouchable.
Khushwant Singh
Khushwant Singh has made room for himself among the most- celebrated Indian a
uthors. Other than being an eminent writer, he was also a great civilian.
He also has a Padma Vibhushan for being the second-highest civilian of India. Through his writings, also, he tries to spread humanity and compassion.
His writing style is very different and picky from other Indian authors. The works of Singh include a touch of humor, sarcasm, and wit.
The brutality of partition in India compelled him to write his remarkable novel, 'The Train to Pakistan'. His other significant works include The Portrait of a lady, The Voice of God and other stories, The History of Sikhs and etc.
Fictional Writers
Arundhati Roy
Suzzana Arundhati Roy is a writer, essayist and activist. She is one of the most acknowledged contemporary Indian authors.
She has a humanistic approach, that we can recognize easily in her writings. Roy tops the list of Best Fictional writers of India.
Arundhati started her writing career by penning down screenplays for television and movies. Her first novel, 'The God of Small Things,' came out in 1997.
The book earned her The Man Booker prize award. With this book, she has attained international readership. Her other works include Listening to Grasshoppers, Broken Republic and The Algebra of Infinite Justice.
Aravind Adiga
He is a Madras (now Chennai) born and brought up in Mangalore. He is an Indo-Australian writer and journalist. With Financial Times, he began his career as a financial journalist.
In 2003, he worked as a correspondent for TIME magazine. He writes articles on politics, arts, and business which have appeared in many publications.
The White Tiger is the most celebrated novel of Aravind. The book has gained him the honor of The Man Booker Prize in 2008.
His writings leave the readers amazed. Some of his remarkable writings consist Of The Assassination, Selection Day, the Last Man In The Tower.
Kiran Desai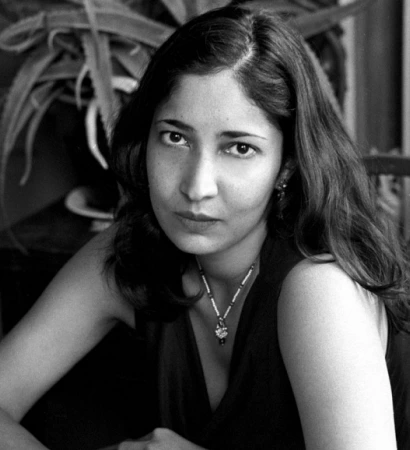 Daughter of a highly acclaimed writer Anita Desai; Kiran Desai follows the foot-steps o
f her mother. She inherited the skill of writing.
The writer was listed among the most influential global Indian women in 2015. She does not fail to inspire the masses through her writings.
Her first novel 'The Hullabaloo in the Guava Orchard' was published in 1998. The novel was critically acclaimed.
In 2006, she became the recipient of the Man Booker Prize with her second novel, "Inheritance of loss'. The book also won the National Book Critics Circle Fiction Award in 2006 only.
Historians
R.C. Majumdar
Dr. Ramesh Chandra Majumdar was born on 4 December 1884 in a lower middle class family. He had lived his early days in poverty.
He was an academic scholar. With his passion for knowledge, he had completed his education on the scholarships.
Dr. Majumdar was the historian and former sheriff of Kolkata. He worked as a lecturer at Calcutta University in the department of Ancient Indian History and Culture.
In BHU, he served as a Principal of the college of Indology. He had done extensive research on Vedic and Ancient Indian History. Some of his notable works are An Advanced History of India, Ancient India, History of Freedom Movement in India.
Sekhar Bandopadhyay
He is a New Zealand based Indian author. He is a senior lecturer and Head of History Programme at Victoria University of Wellington, New Zealand.
Sekhar has written a plethora of articles on nationalist politics during the colonial period, caste and cultures. These articles have appeared in journals and edited volumes.
He actively researches on the political and social history of India with special reference to Bengal. He has received 'Rabindra smriti puraskar' in 2014 for his work 'Decolonization in South Asia.'
Some of his widely acknowledged works are From Plassey to Partition, Nationalist Movement In India, and India in New Zealand.
Bipan Chandra
He was an emeritus lecturer of modern history at Jawaharlal Nehru University. His life spanned from 1928 t0 2014.
He began his career as a professor at Hindu College, Delhi. Soon, he became the Chairman of National Book Trust India.
He is known as an Indian Marxist Historian. Chandra studied the economic and political history of modern India. He has done a specialization in the Indian Independence Movement.
Among his renowned works, 'India's struggle for Independence' is the most read book. His other works include Nationalism and Colonialism In India, The Epic Struggle, In the Name of Democracy and etc.
Mythological Indian Fiction Writers
Amish Tripathi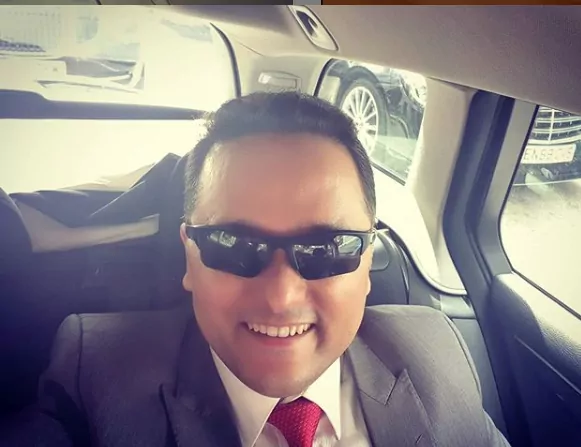 Amish Tripathi is a writer, columnist, and Indian diplomat. He is popular for writing myt
hological novels. He has recreated some of the most amazing texts.
The Shiva Trilogy is among his widely read books. The concept of his books is very different from contemporary writers. This is just another reason why people prefer Amish over anyone.
The book is written in three volumes. It chronicles as The Immortals of Melhua, The Secret of the Nagas, and The Oath of the Vayuputras.
It represents some unknown facts about the man who lived some 4000 years ago. Today we regard him as Mahadev.
Anand Neelkantan
He is a motivational speaker, columnist, screen writer, and author. He is also a cartoonist as he draws cartoons for Malayalam magazines.
Anand has introduced to the world a whole new genre, i.e., the counter telling of mythology. The author has written five fictional books in English and one in Malayalam.
In 2012, this Indian author mesmerized the world with his debut novel Asura. The fictional work Asura- The Tale of the Vanquished is based on Ramayana.
With its release, the book topped the seller charts. Neelkantan has authored many such works. His remarkable writings include Ajaya, The Rise of Sivagami, Vanara and Pennramayanam (in Malayalam).
Chitra Banerjee Divakurani
Chitralekha Banerjee is well-known for 'The Palace of Illusions.' This is based on Mahabharata, especially on the mythological queen Draupadi.
She is a professor of creative writing at the University of Houston. Besides teaching, she is commonly known as an Indian-American writer and poet.
Her writings are not only confined to fiction. She writes in multiple genres like magic realism, fantasy, myth, and realistic and historical fiction.
Divakurni is a diasporic writer. Her works mostly deal with the experience of South Asian immigrants. Her notable works are Mistress of Spices, Sister of My Heart, One Amazing Thing.
Indian Romance authors
Preeti Shenoy
Shenoy is one of the best-selling authors of India. Her writings reflect her aura.
When a reader invests his time in reading her works, they gets a positive transformation as a result.
In the world that is incorrigible, she brings into the frame a ray of hope. "Life is what you make it" is an experiment that she does to help people feel better.
She is the best-selling author of India. She actually sets a benchmark for other Indian authors. There is so much to learn from her.
She has been nominated for the Forbes List of 100 most influential celebrities in India. The notable works of the writer include The Secret Wishlist, It Happens For A Reason, The One You Cannot Have.
Ravinder Singh
Ravinder Singh is the contemporary best-selling writer of I Too Had A Love Story. The author hailed through his first debut novel.
He was an MBA and worked as a senior programme manager at Microsoft. A sudden feeling of passion for writing became the sole reason for pursuing writing as a career.
He has written some intricate romance novels which are appreciated globally. 'I too had a love story' is based on a real life incidence.
The book could be called an autobiographical novel. Other novels written by Ravinder are Can Love to Happen Twice? Like It Happened Yesterday, Can Love Happen Twice and etc.
Durjoy Datta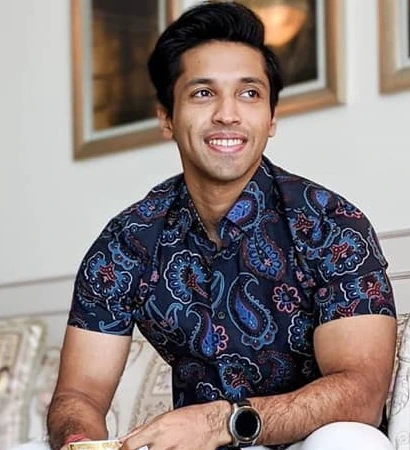 He ranks among the most read romance writers of India. The author's fi
rst debut novel 'Of course I Love You' came out when he was just twenty years old.
The book hailed as an instant best seller. Since then, Datta has never stopped to astonish his readers with his brilliantly crafted love novels.
He is renowned not only as a writer but also as an actor. Initially, he has acted in a show 'Sadda Haq' on channel V.
In 2009, he was awarded Young Achievers Award from The Times of India. The novels written by Durjoy are When Only Love Remains, Hold My Hand, World's Best Boyfriend.
Indian Thriller Authors
Novoneel Chakraborty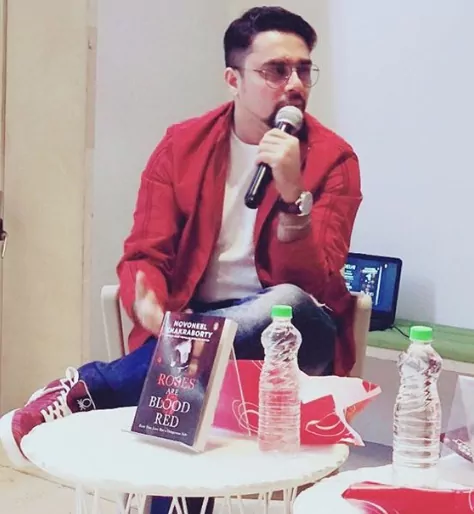 Novoneel Chakraborty is widely known as the Sidney Sheldon of India. His books ha
ve set a benchmark of success with gripping titles.
He writes romantic thrillers mingled with a tinge of philosophy in it. The writings of Novoneel are popular for strong female protagonists, dark plots and twists.
Today he stands as a best- selling author of romantic-thriller novels and a short story collection. His works have been translated into various Indian languages.
Presently he is devoted to writing. He has written some shows as well. His notable works are Things Beyond Forever, Forever is a lie, Forever is true, Stranger Trilogy, and Red Suits You.
Vikram Chandra
He is a famous Indian author in English. He is the son of renowned film
s and plays writer Kamna Chandra.
The skill of writing is inherited in Vikram. He is an Indian-American writer. The world knows him for giving birth to 'Sacred Games.'
The novel has been turned into a popular web series on Netflix. In 1996, he received the 'Commonwealth Writers' Prize' for the best first book.
The Red Earth and Pouring Rain is his first debut novel. He has written only the above mentioned books till date.
Bhaskar Chattopadhyay
He is a film critic, translator, and author. He has carved some gri
pping thriller novels.
To date, he has written more than a dozen books. Here Falls The Shadow and The Disappearance of Sally Sequeira are among his best books.
Bhaskar had a successful career as a statistician and management professional. But he focused on pursuing his passion for writing.
Now, he is a celebrated translator and writer. His translations include the anthology: Stories That Inspired Satyajit Ray. Some of his remarkable writings include Patang, Here Falls the Shadow, and Penumbra.
Sci-Fi writers
Samit Basu
He has introduced sci-fi writing in India. He is a film-maker and famous Indian author in English. His first sci-fi novel 'The Simoqin Prophecies' hailed when he was twenty-three.
To this wonderful book, he published two more sequels, i.e., The Manticore's Secret and The Unwaba Revelations. The trilogy lists among widely read fantasy novels today.
In 2012, his novel 'Turbulence' opened his way to the west. He runs a site superheronovels.com, where the readers can access all the super hero novels.
Basu is also a comic writer. He has published 'Local Monster', which is a comic. Some of his widely read works include The Gameworld Trilogy, Resistance and Turbulence.
Indra Das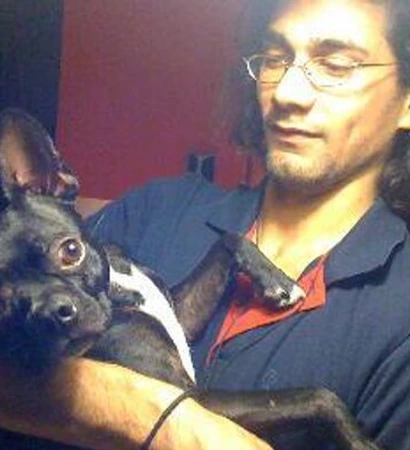 Indrapramit Das is commonly known as Indra Das. He is a fantasy, cross-genre and an Indian science fiction writer.
Das is also an editor. He writes about TV, films, books, and comics. He also has worked for some magazines like Vogue India, Elle India, Vancouver Weekly and Strange Horizons.
Indra has written for many publications. He has been hugely anthologized. His debut novel 'The Devourers' was published in 2015.
The book gained the 29th Annual Lambda Award under the LGBT/SF/F category. This is the only a novel which Indra has got published to date.
Sukanya Venkatraghavan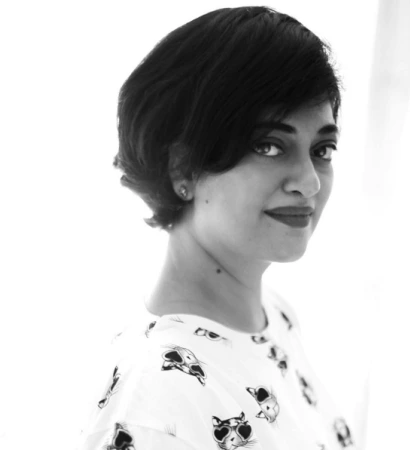 She is a renowned fantasy writer. She is the winner of the DNA-Hachette Best-seller Hunt for her debut novel 'Dark Things.'
The Dark Things helped her gain much popularity. The novel is critically acclaimed and is read by the masses. With just one book, she rules the fantasy world till date.
Initially, she encountered fantasy as a film journalist in Mumbai, covering the Bollywood with publications like Film fare and Marie Claire.
So, grab a copy of your favorite Indian author and start reading.